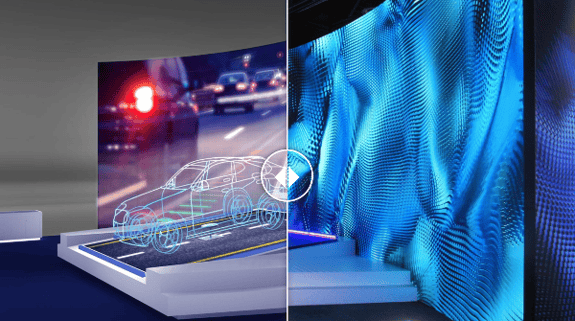 Render To Reality
From concept to creation, we always deliver on our promises.
Delivering Promises
Our Designs Are

Our Promise
These days anyone can whip up slick design renderings and promise the moon and the stars for your trade show booth – but how many really deliver?

At Exhibit Options, everything we do – from initial booth designs and mockups through fabrication and delivery – will be exactly as you expected without any unexpected costs added along the way.
Mobileye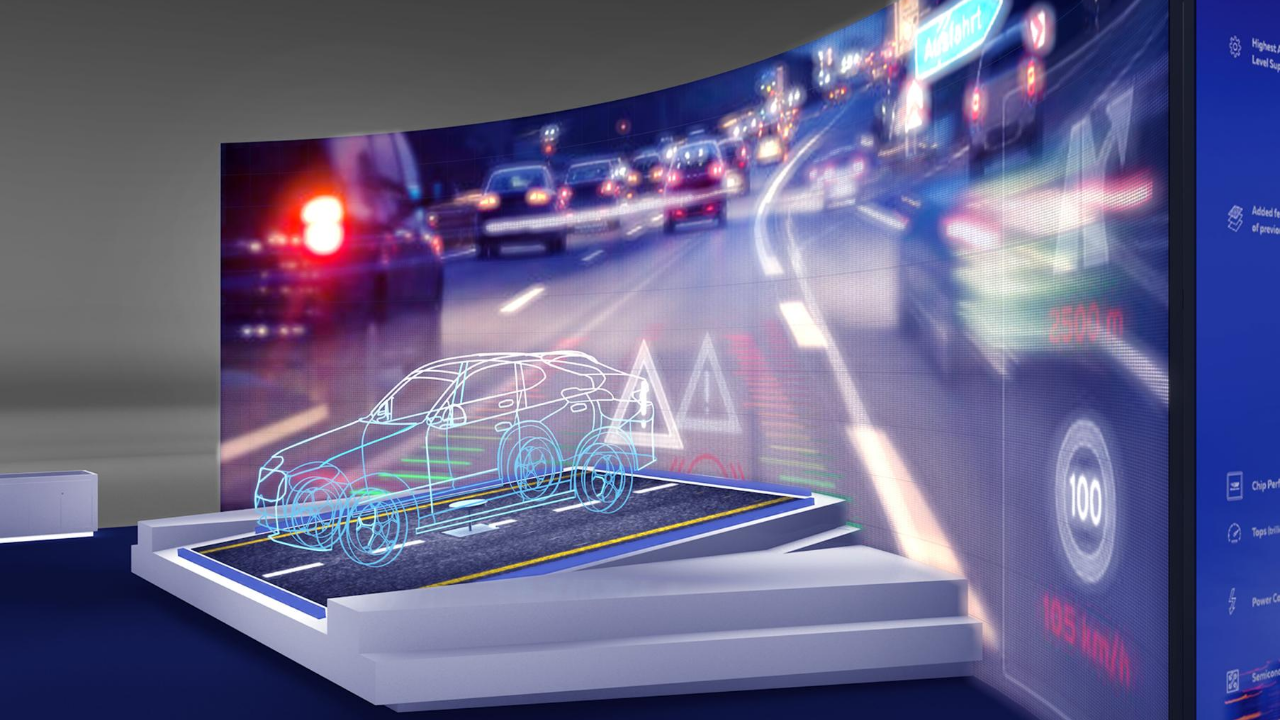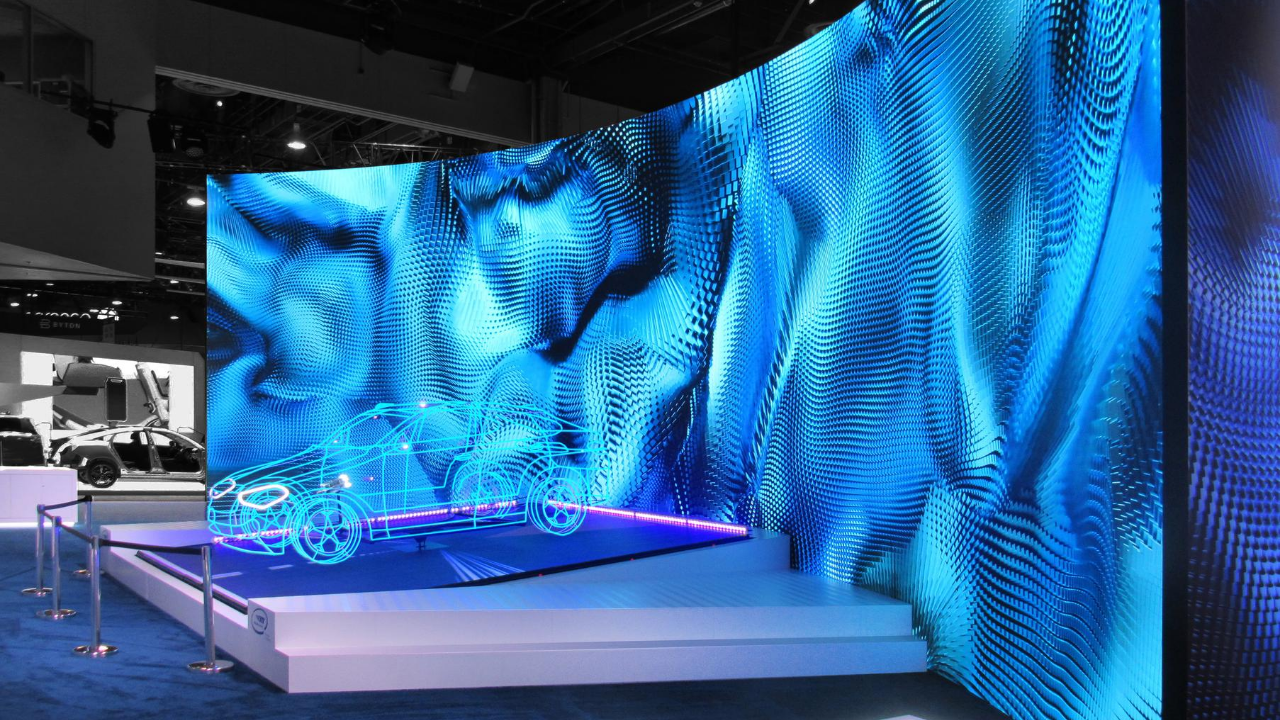 At CES 2020, we partnered with MobilEye to create an impressive showcase. Highlights included a massive 60-foot curved LED screen, a UV-lighted car representing autonomous tech, and private meeting rooms. We even had a very special guest stop by to check out the exhibit... check out the full case study for all the details!
Autosoft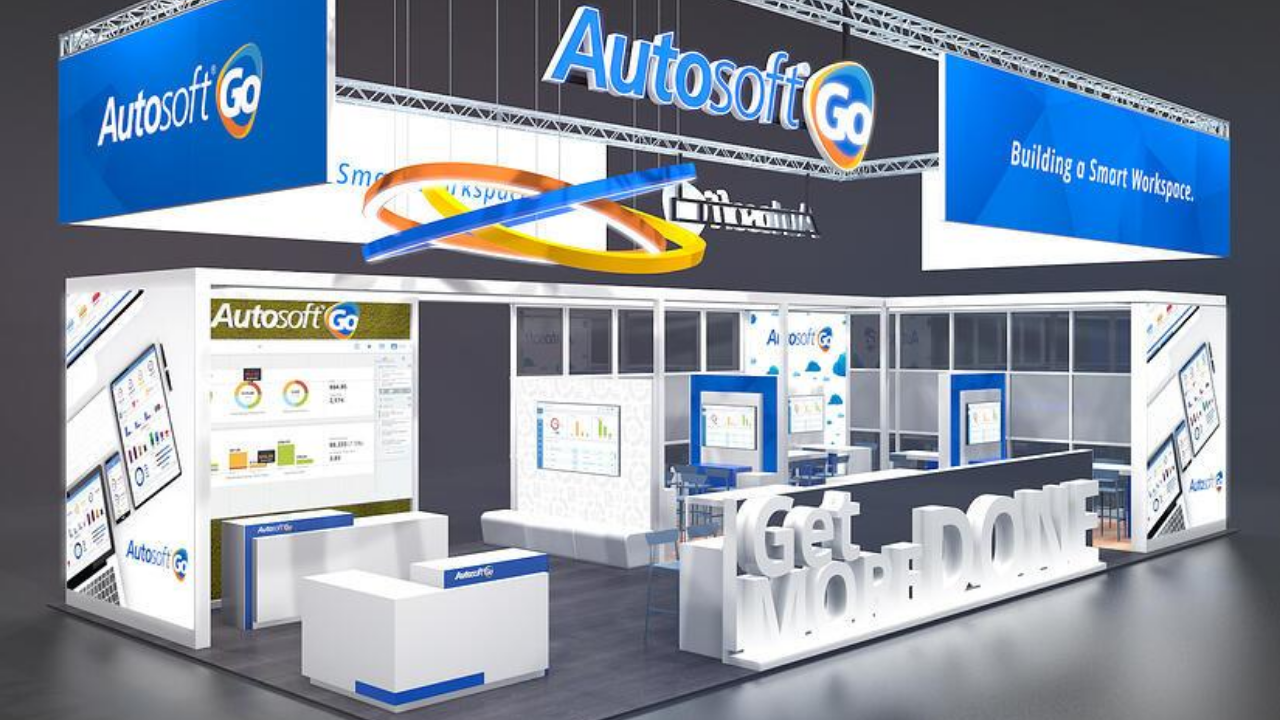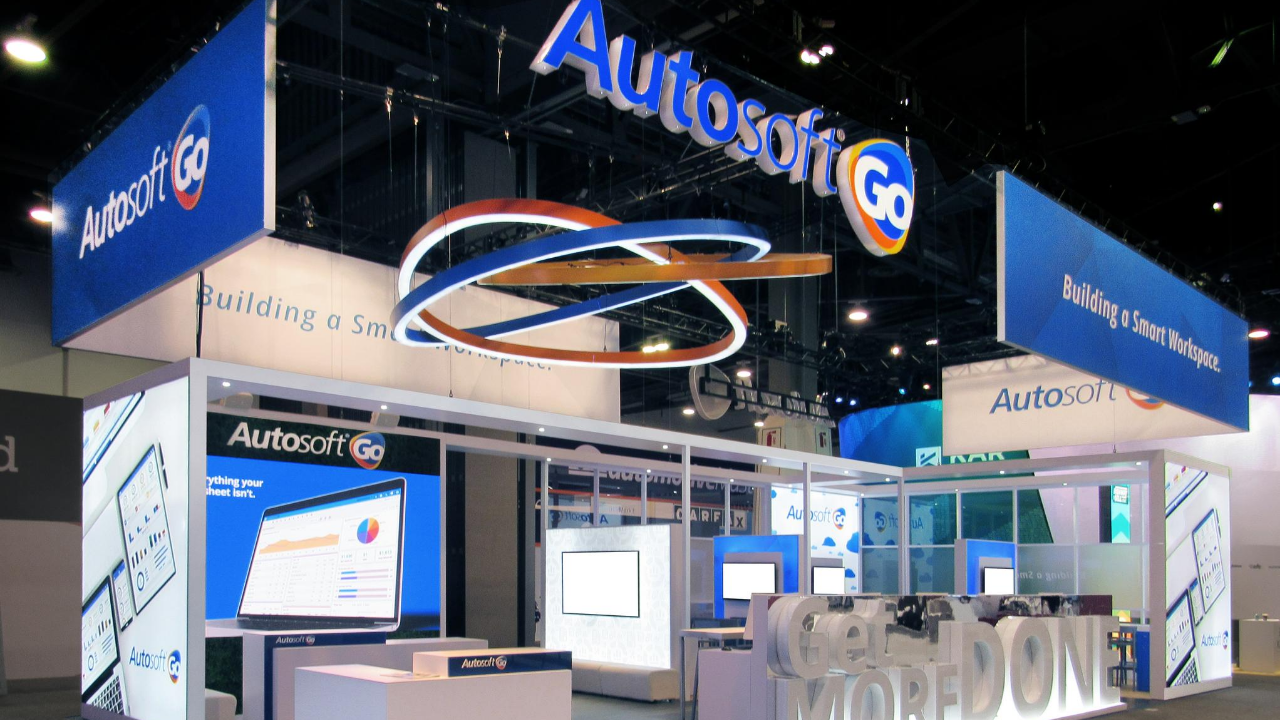 Our goal for Autosoft was to create a 'must-see' attraction, achieved through eye-catching features like 3D logos, illuminated channel letters, lightboxes, hanging signs, and more. The booth also featured individual workstations and semi-private demo areas, facilitating a productive trade show for the brand, while ensuring an engaging experience for all. Explore the details in our full case study!
Shell - TSBA Group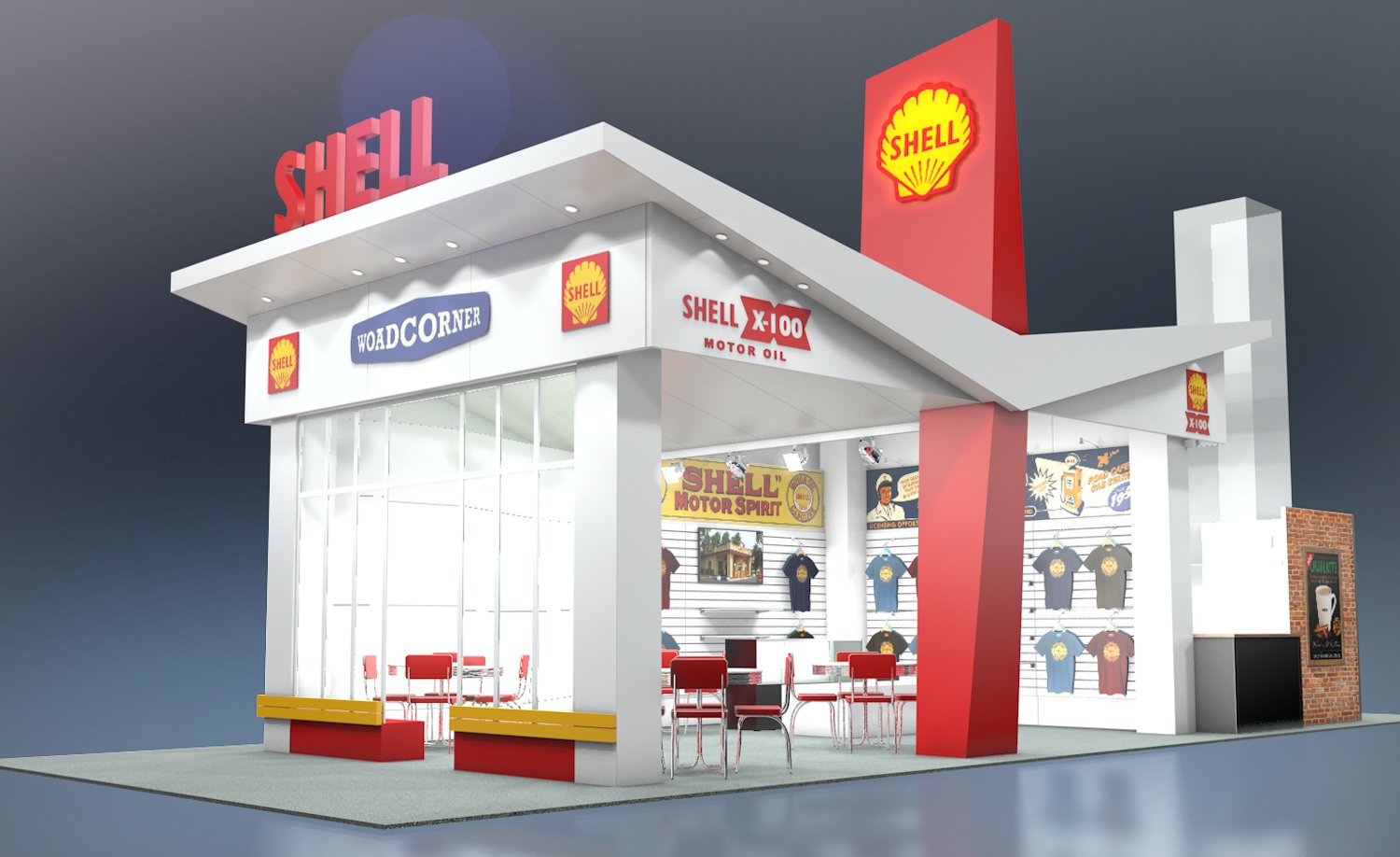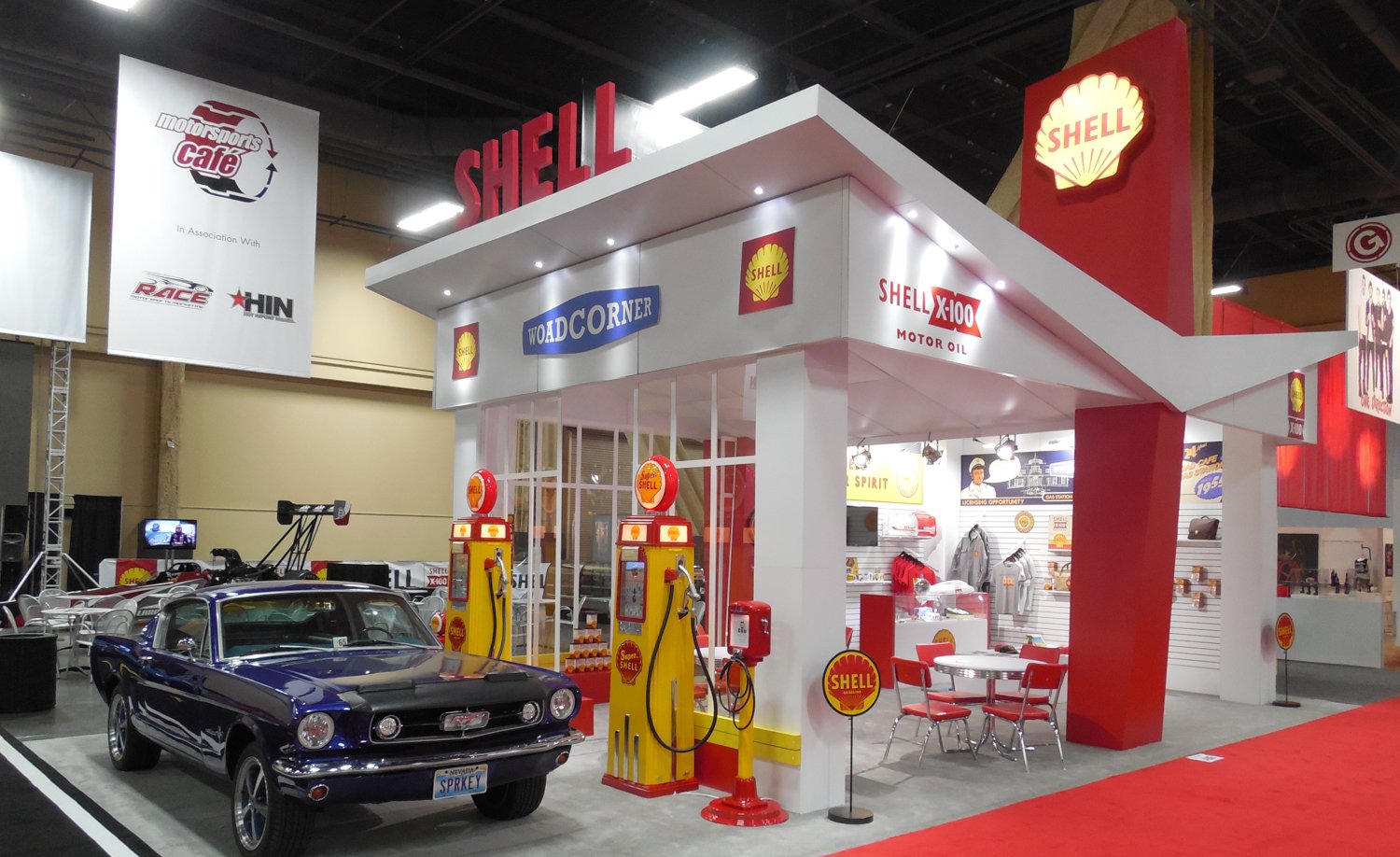 To bring Shell's vintage vision to life, our renderings closely mirrored the final exhibit's classic gas station theme, complete with the iconic red and yellow color scheme. The design showcased striking red and yellow stripes, expansive window panels, and a pitched ceiling constructed from lightweight aluminum frames. By using custom wood columns, we securely suspended ceiling and wall panels, eliminating the need for rigging. Our CNC technology flawlessly replicated the 1955 Shell logo as a backlit centerpiece. Check out the full case study for more details!
Hubert's Lemonade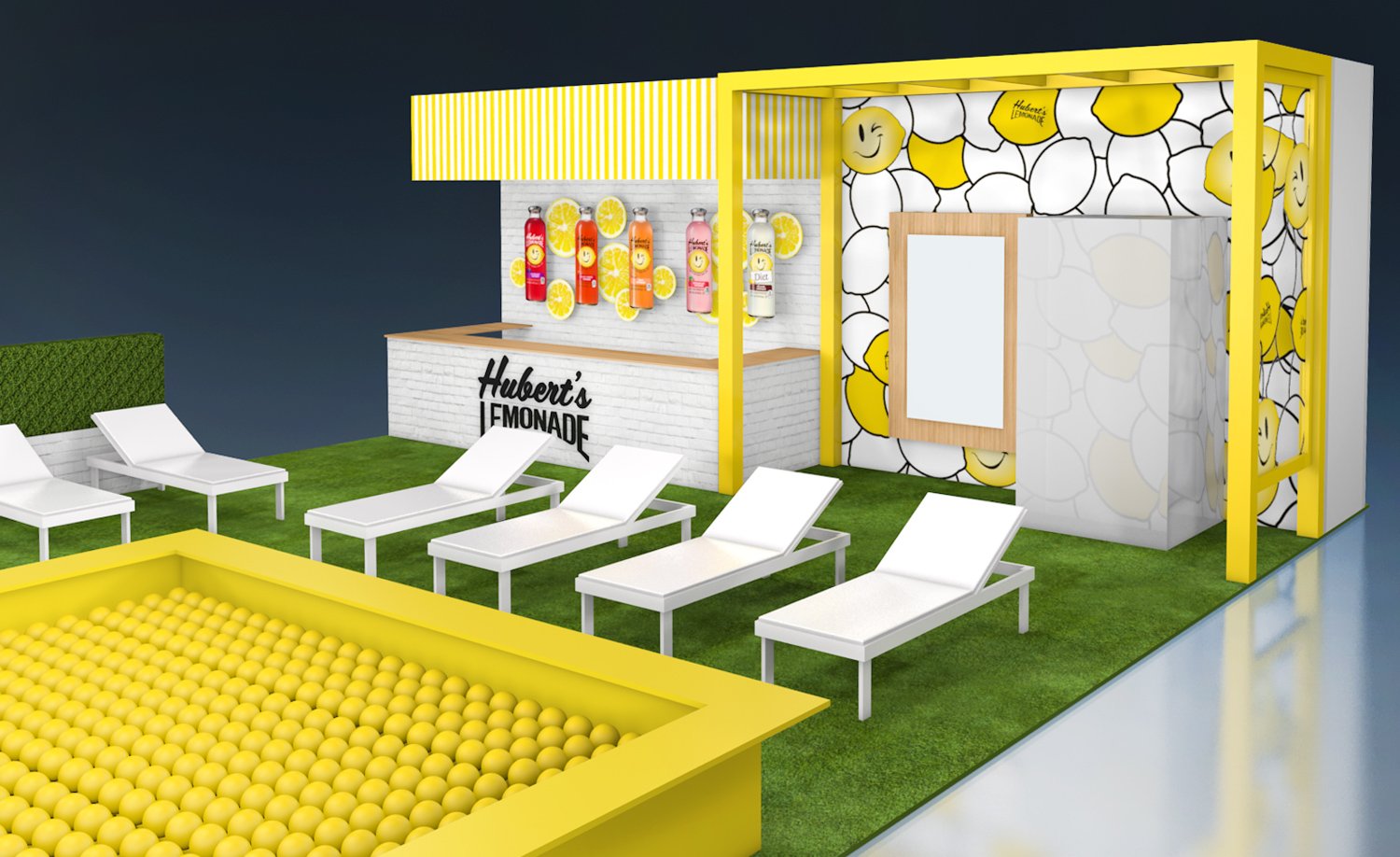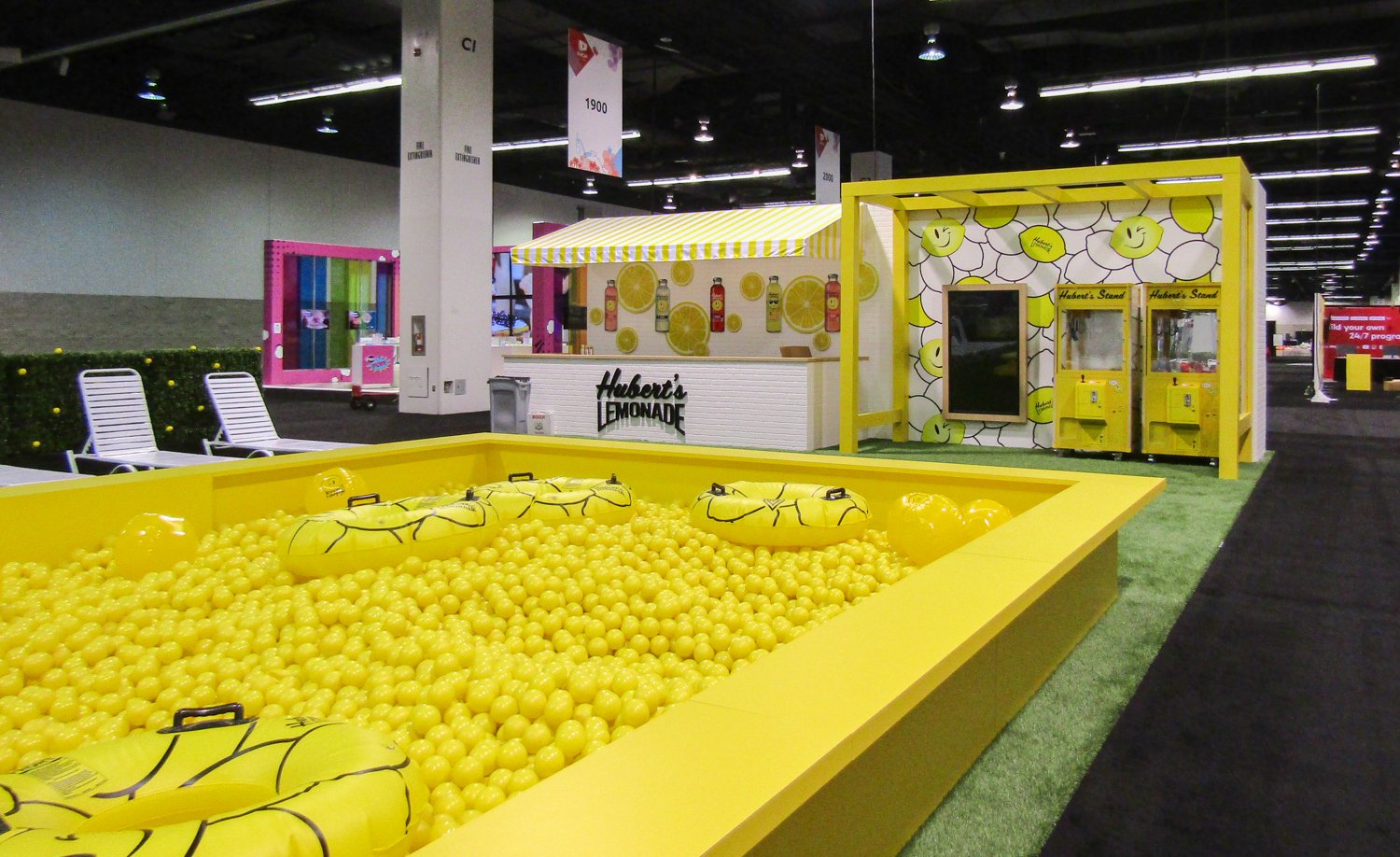 QSC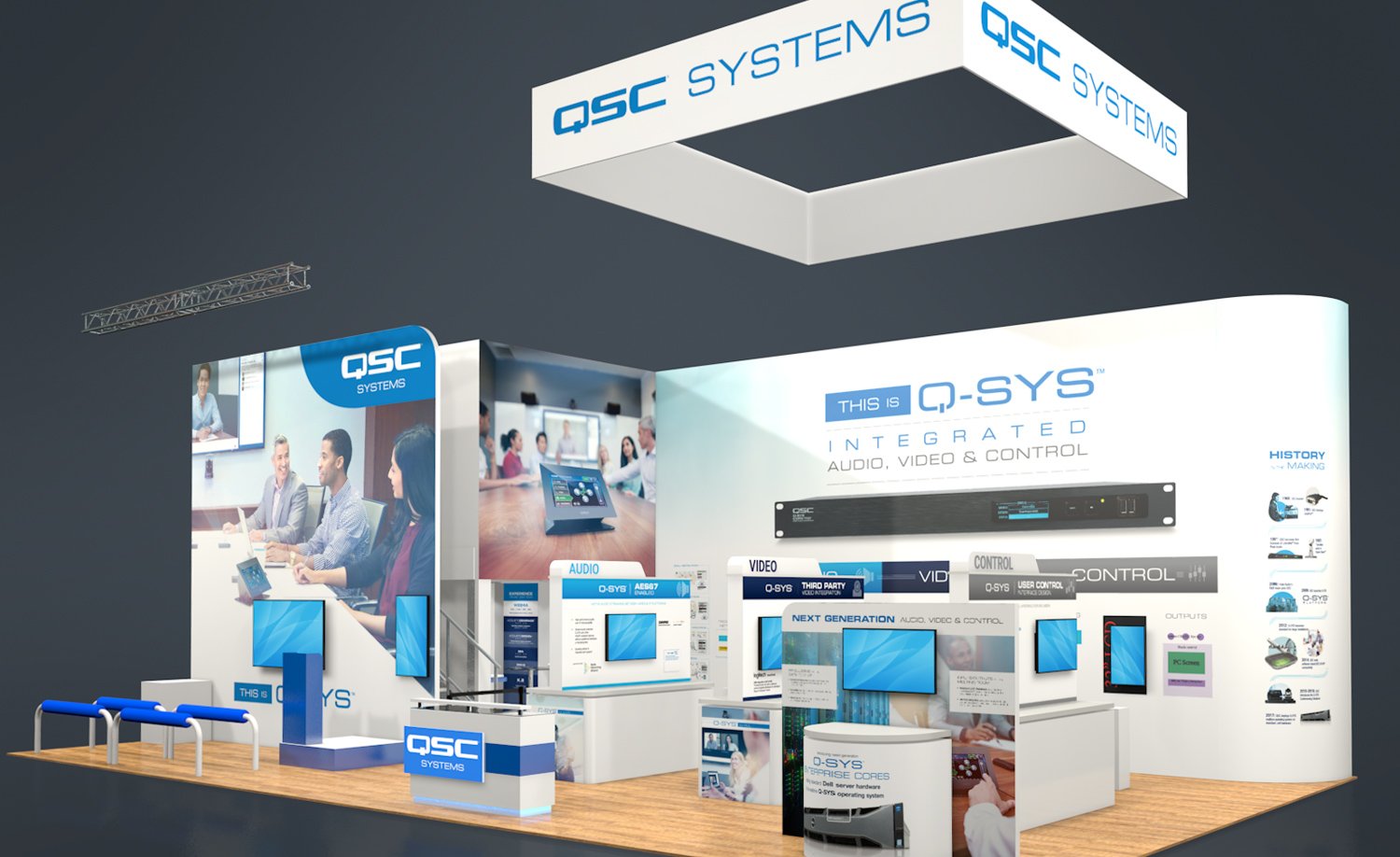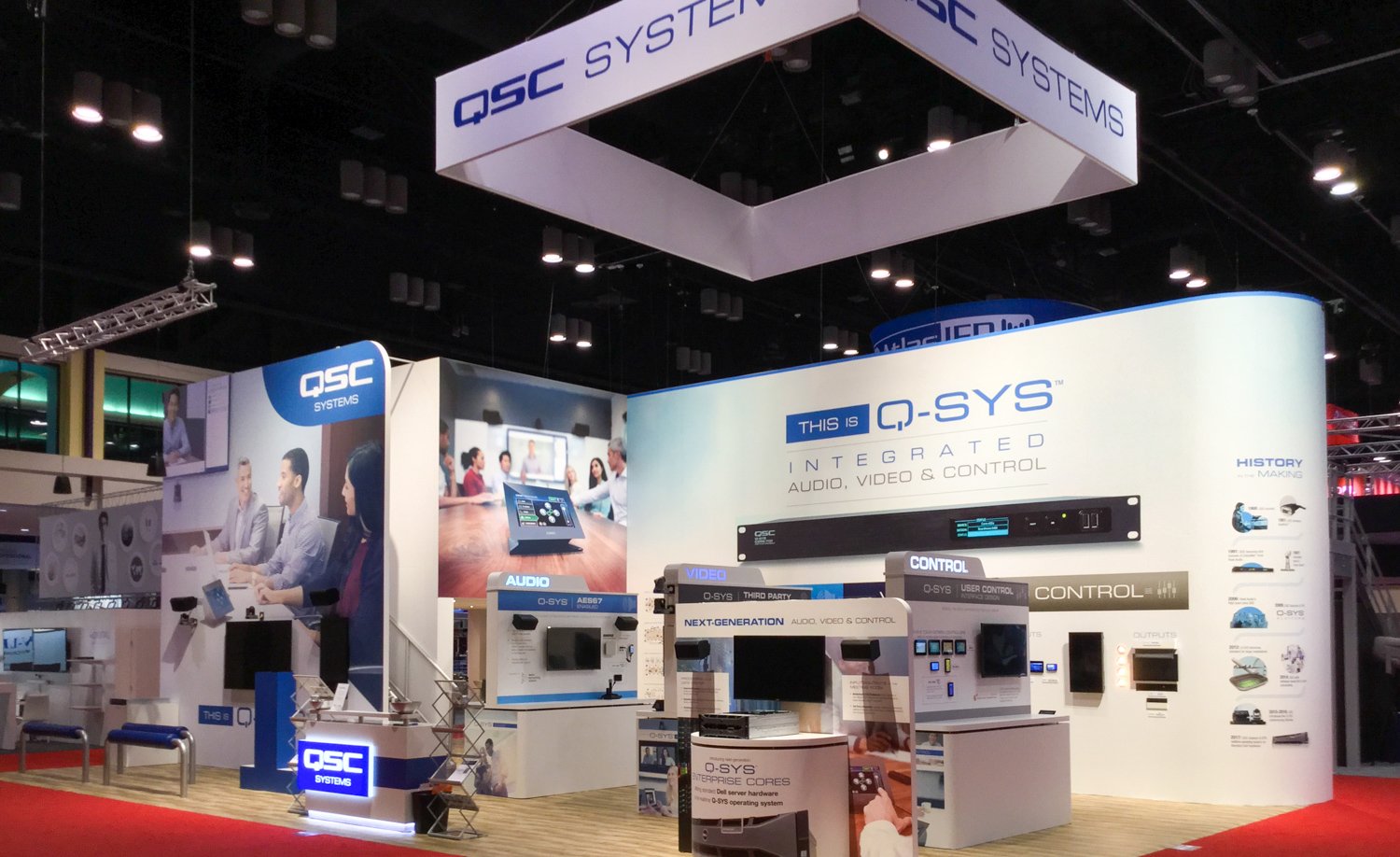 Your
Free Guide

to Trade Show Booth Design There are many factors that influence your trade show ROI – and high on that list is the design of your exhibit booth.

Whether you're exhibiting for new leads, to launch a new product, or to maintain an industry presence, selecting the right design elements to support your objective is a critical first step.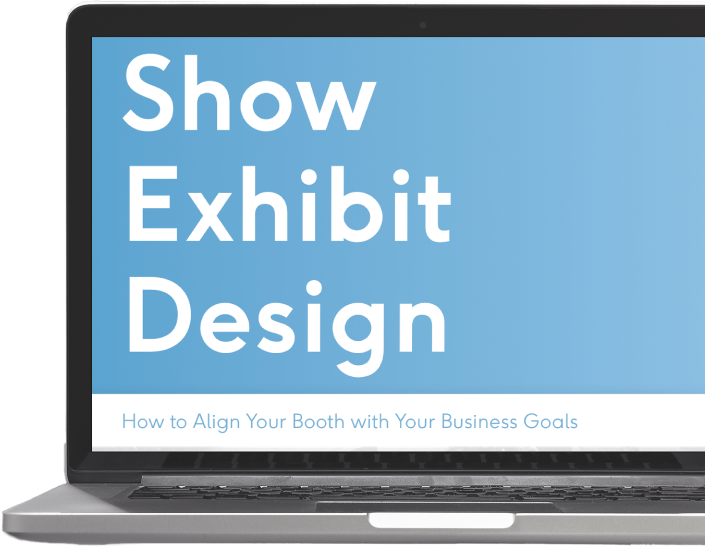 Have an upcoming trade show?
We would love to help!
Whether you need a fully custom exhibit, booth rental, or trade show displays, we are ready to exceed your expectations. Click the button and tell us a little about your project needs!